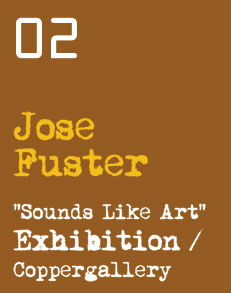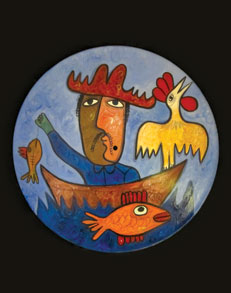 Miami, FL, June 2, 2011 - "Sounds Like Art" is an online exhibit conceived and curated by Geo Darder. The exhibit features the work of world-renowned Cuban Artist, Jose Fuster. Often referred to as "the Picasso of the Caribbean", Fuster is known for his whimsical, rather than conceptual approach to art. In this body of work he has transformed discarded LP record albums into mosaics of collectible pieces.
Small in format, these paintings on vinyl records highlight the tropical beauty of his beloved Caribbean. Bright colors, island themes and that special "Fuster touch" (oftentimes compared to Gaudi) make them fun and vibrant. Priced in the affordable range of $350-$500, this is a great opportunity for the novice to begin his collection.
The opening of the online exhibit begins with a private reception, June 16th 2011.
A Power Point presentation will be accompanied by commentary by Alex Fuster, son of the artist. Work can be purchased the evening of event or online at www.coppergallery.info. Proceeds of the purchases to benefit Copperbridge Foundation, Coolidge Corner Theater.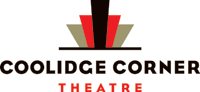 Darder, known for his unusual concepts and eclectic approach, has arranged for "SOUND" to be provided. The music selection is designed to evoke the feeling of the Cuban paintings.
Immediately following reception a short documentary will be shown of Fuster's community project and a concert by famous Cuban musician Carlos Varela at THE COOLIDGE THEATER. Concert tickets are available at http://www.coolidge.org